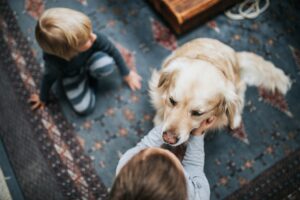 It's spooky season! That means that ghouls and ghosts are upon us. Or perhaps just your friendly neighborhood kids dressed as ghouls, ghosts, and the trendiest movie villain of the season. With all that said, you're probably ready for the scary movies and haunted house decorations to come.
One thing that shouldn't be haunting your house is your lighting. While flickering lights can add some scary ambiance to a haunted party, they can actually be quite dangerous and obnoxious when you're just trying to live your life. It might be time to make some improvements to your house that make things less scary, and more comfortable.
Today, we're going to talk about why problematic lights need to be fixed in your home, and when you might want to call our team. We're local electricians in Fredericksburg, TX and we know how to target the problem with a home electrical system and get your lights back in working order.
What Could Go Wrong With Your Lighting?
Take a walk around your home and do a quick examination of the outlets and lights. What do you notice? Are there some pesky lights that don't turn on or seem burnt out? Here are a few tips that could help you get to the bottom of the problem.
Replace the bulb. Sometimes a light just needs a new bulb. This is a fix that can be easy for most homeowners to do on their own, so we encourage you to safely change out a bulb that seems like it's burnt out.
Investigate other electrical outlets in the room. Do you have multiple lights or outlets that are flickering or going out? This could be a sign that you need professional help somewhere in your home's electrical system.
If you can't reach the bulb or an outlet, call for help. Some recessed lighting and other types of lights are not easy to change out. Our team has the necessary equipment to replace the bulbs of the lights in hard-to-reach areas.
A Problem With Your Lights or Your Electrical System?
Sometimes it can be confusing for homeowners to find the root of the problem. Is it the light itself or is it your electrical system?
One easy way to tell the difference is by checking other outlets near the lights that aren't working. If you're seeing tripped circuits often, or a series of outlets in a room that aren't working properly, it could be a more serious problem with your electrical system. Perhaps your electrical panel needs to be upgraded to fully provide your home with the necessary electricity it requires!
Your House Shouldn't Be Acting Haunted
Basically, the whole point of this post is that your home's electrical system shouldn't be acting like this. You shouldn't have lights that don't work, outlets that don't work or are operating in a dangerous way, or some other issue with your home's energy grid. It doesn't matter if you like the sinister vibe the flickering lights add to your home, the truth is there might be a sinister problem hiding in your home's electrical system.
Call D'Spain Sales & Service today to have your lighting fixed.