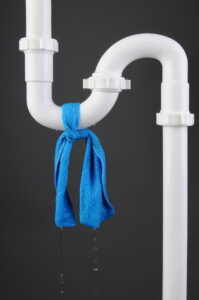 This is a complicated question, and one that we'd like to spend this blog post talking about. There's no perfect answer, and it's important that we're honest with you as your go-to local professional for any questions that pertain to plumbing in Boerne, TX. The truth is that either one of these options is a good choice, but for very different reasons and situations.
If you're in the market for some repiping, first we recommend that you call us. We'll walk you through the different types of materials and give you our specific recommendations for your situation. However, if you're not at that stage yet and you'd rather do a bit more research, then we can help with that.
PVC and copper pipe materials are both great solutions for the specific problem of repiping. But let's dive into which material is best for your situation or budget.