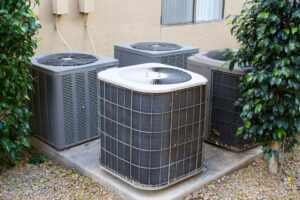 Air conditioning problems can take many forms and make many different noises, which is why it's important to get the right information from certified experts. Don't just assume you've got a refrigerant leak or some kind of compressor failure if you're not actually sure that's your problem. The first thing you can always do in this situation is to call us for more information. Not only can we give you a better picture as to what's going wrong with your system, but we can send a technician over to get a closer look so you know you're in good hands.
Until that happens, we're going to assume that your air conditioner problem is like many others we've seen. Most of the air conditioning repair in Kerrville, TX we provide is based around a few simple fixes that happen all the time.
We're going to go over the most common AC repairs we run into and talk about how you can tell if you're suffering from one.