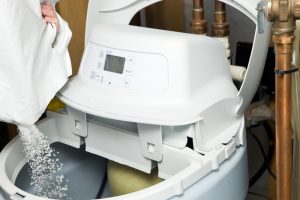 Hard water, what's that?! How can water be hard?
Okay, okay, you've likely heard of hard water before, but do you really know what makes it hard and why it's so bad? Hard water is basically water with a high concentration of minerals in it, like calcium and magnesium. Now, these minerals are harmless to ingest, so you don't have to worry about consuming hard water, however, these minerals can pose a serious threat to your plumbing system!
The best way to minimize the effects of hard water is to have a water softener installed in your home. In fact, there are plenty of benefits of having one of these systems installed, and below, we've listed just some of the ways a great water softener can help you! All you have to do is keep reading to find out more!