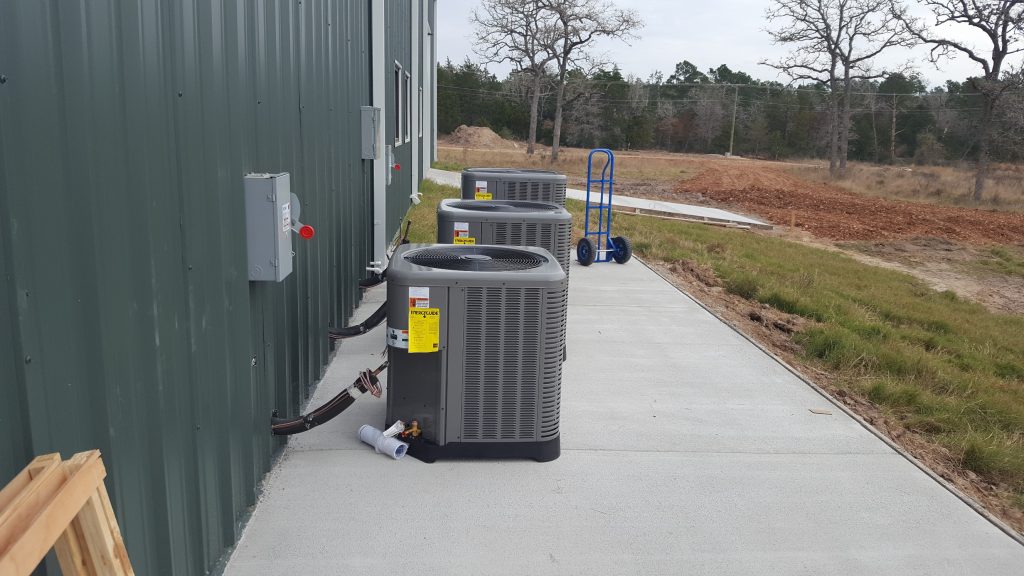 We love our air conditioners down here in Texas and even though it would be easier to use them all year, that's not entirely possible. We've got to put them away eventually and take out the heaters so we can stay nice and cozy until the warm weather comes back.
Though, did you know that there was a correct way to store your air conditioning unit? Central air conditioners might stay put all-year-round, but they can be damaged and require some extensive service if they aren't stored properly. HVAC in Boerne, TX isn't as simple as we'd like to think. A central air conditioner unit just left on its own to brace the winter weather might have some problems when next summer rolls around and the heat comes back.
So, let's see what you can do to mitigate the damage and keep your AC system in tip-top shape through the winter.
Keeping Your AC Cozy
You aren't the only one in need of some help to stay cozy this winter! Look at your AC, all alone out there as it braces for the incoming cold. Don't let it be a victim of ice, rain, and debris.
Shut Down Your AC
There might be a few days this winter of warm weather, when your AC decides to turn on because the thermostat is set to be lower than what it reads. However, there could still be ice, snow, rain, and debris outside that could keep your system from functioning well. The airflow could be severely limited, or the snow might melt and harm some of the interior parts with the influx of water. It's generally a good idea to locate the circuit on your air conditioner and switch it off, to keep it from turning on in the middle of the winter.
Clean the Area Around It
You're going to want to make sure that you clean off your outdoor AC unit before it gets too cold. Leaves, dirt, dust, and other debris closer than two feet to your air conditioner can end up harming it in the event of bad weather. Winter can bring rain, snow, wind, and other weather that will constantly bombard your AC with said debris. Cleaning around it will make sure it's ready for the season to come.
Cover the System
Using a standard waterproof tarp or a specialized air conditioner cover can help mitigate some of the rainfall that will inevitably end up on your system. Remember, that rain will eventually turn into ice and expand. This process will slowly erode and destroy the exterior of your unit. Don't let it get in the cracks or spaces of your air conditioner!
Insulate Your Piping
Exterior pipes can sometimes be too exposed on the outside of your air conditing unit. It's generally a great idea to insulate these pipes to keep them from cracking or breaking when coming in contact with the elements.
If you've got any questions, or need any other tips about how to store your AC properly for the winter—give us a call at D'Spain Sales and Service!