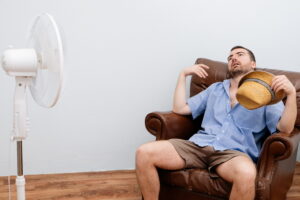 It's best to avoid major problems with your air conditioner by scheduling regular maintenance. That way, minor issues can be cleared up before they cause your AC unit to stop working.
But sometimes, an air conditioner suffers a sudden major malfunction. It may refuse to work at all, or it may be exhibiting symptoms that indicate it's best to keep it turned off for safety reasons or to avoid making the problem worse until you can get air conditioning repair in Spring Branch, TX.
D'Spain Sales and Service does have excellent emergency air conditioner repair, available 24/7, and ideally your unit will be up and running again within a few hours. But occasionally a problem does take longer to resolve if, for example, an unusual part has to be ordered. If you're going to be without air conditioning for a day or longer during a stretch of hot weather, there are some things you can do to increase your comfort in the meantime.