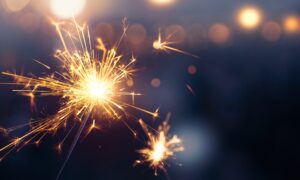 Knob and tube wiring was the type of electrical system usually installed in homes built before 1950. However, this type of wiring is outdated, unsafe, and usually carries a high insurance rate for homeowners. Therefore, if you have knob and tube wiring in your home, it's crucial to replace it with a newer electrical system. Doing so not only improves the safety of your home but the quality of your electrical system as well. Hiring a professional electrician in Fredericksburg, TX, should be mandatory to ensure the job gets done correctly without any injuries or accidents occurring during the installation process.
This blog post is all about what knob and tube wiring is, why it's so bad to have in your house, and what our team can do about it.
Problems Associated With Knob and Tube Wiring
There are a few reasons why you should replace knob and tube wiring in your home. The first is that knob and tube wiring does not include a ground wire. This means that this type of wiring is not suitable for any electronics that require three-pronged plugs. Knob and tube wiring is also not suitable for central AC or heat because of the higher voltage. Additionally, knob and tube wiring doesn't meet many modern building codes and therefore isn't up to code in most areas.
Knob and tube wiring can lead to a variety of problems, including:
Electrical fires

Shocks

Sparks

Short-circuiting expensive electronics
Why Knob and Tube Wiring is a Problem Today
Knob and tube wiring was a popular choice back in the day when there weren't as many electrical appliances as we have in modern times. But today, we use many more appliances and electronics, and the excessive use places harsher demands on electricity. With knob and tube wiring, all of that extra demand can lead to overheating, sparks, and even fires.
Additionally, household insulation installed over knob and tube wiring can be a fire waiting to happen. The wiring needs a lot of space to breathe, and when insulation is installed over it, the space is reduced and can cause overheating.
The older insulation is usually made of a material that easily ignites, and when it does, the whole house becomes an inferno in a matter of minutes.
The Solution: Replace Knob and Tube Wiring in Your Home
The good news is that replacing knob and tube wiring is a relatively simple process – as long as you trust a professional. If your house has knob and tube wiring, trust D'Spain Sales & Service, an electrician in Fredericksburg, TX.
D'Spain Sales & Service will be able to update your electrical system easily and safely while meeting or exceeding all modern building codes. Replacing knob and tube wiring with a newer model not only ensures that the job is done right but also makes sure you're up to code in case something were ever to happen. Contact us when you need high quality replacement.
Call D'Spain Sales & Service for more information about the home electrical services we offer!