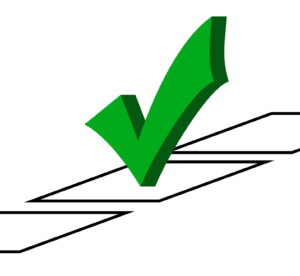 Everyone has different exposure to professional electricians. Some people need to rely on a contractor for a lot of home work, because there are just a lot of high-tech systems and specialized technology required in homes these days. Other people are pretty handy, and they've either got licensed family members or people they know who can work on this kind of stuff. No matter where you fall on the spectrum, we want to be the team that can provide electrical services reliably for people who need them.
So, if you're on the fence as to whether or not you should call us for a reliable electrician in Kerrville, TX, then keep reading. We'll talk about three distinct reasons why calling a professional, licensed electrician is going to be better for your next electrical job than just calling a family friend or someone you know with a little bit of handy knowledge.
1. Safety Comes First
Nothing makes us more nervous than a homeowner who is inexperienced trying to fix their own home electrical system. Whether you're replacing an outlet or you're rewiring a new wall in your home, these are power jobs that require a lot of electrical power which means your safety can be in jeopardy if you're not doing it by the book.
We don't want to tell anyone how they should act in their own home, and we definitely won't tell you what you should or shouldn't work on by yourself. But what we will say is that in order to protect your health and safety, we need to tell you that electrical work can be dangerous. When you work with a trained electrician, you can rest assured that they won't be harmed in the work they perform, and even in the off-chance they are, they're insured so you're never held liable for that risk.
2. Best Practices and Experience
One of the most important reasons to invest in a professional electrician for your next home upgrade is due to the fact that we know the industry trends and some other things that could save you energy costs or make your home more convenient. You might think replacing an outlet is a simple job, but the outlet might be in an area where GFCI outlets would be a better choice. How are you supposed to know that off the top of your head unless you're a trained electrician? You can always trust a professional to make the right choice and use their experience to give you the best results.
3. Legal Requirements
Are you planning on renting out a section of your property? Or perhaps you're going to split your home into a duplex so you can rent out part of it to a family member or a friend? Well, there are very specific legal requirements when renting out spaces, and those have to do with your electrical system and power outlets. If a prospective renter finds out that you replaced the outlets in the bathroom with non-GFCI-protected ones, then you might be held legally responsible for this. You don't have to worry about that type of legal repercussion with a professional on the case!
Call D'Spain Sales & Service for proper electrical work you can count on!