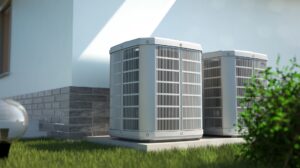 Happy fourth! At the time of writing this blog post, we're expecting sunshine and high temperatures on Independence Day, but that can absolutely change. As you all probably know, the weather is not 100% predictable!
If things go as planned, we're sure you're going to have a blast grilling some yummy foods, playing some tunes, and soaking up some much-needed sunshine. Though, if things get too hot, it's always nice to have your indoor air conditioning unit on full blast so you can take a break from the almost 100-degree weather every now and then.
As your local HVAC professional, we specialize in AC repair in Bulverde and beyond. In order for your air conditioner to function properly without a hitch this holiday, we recommend you take a few steps to ease the burden on the system and keep things running smoothly. Here are just a few tips you can use to stay cool and comfy this fourth.
Stay Hydrated!
This might not sound like much of an air conditioner tip, but it's still something that we need to be crystal clear about. When temperatures get hot, there's nothing better for your body and your comfort than staying hydrated. We urge all of our customers, friends, and neighbors to drink plenty of water this week. You can even make some fun iced drinks like tea or lemonade to stay hydrated and to have fun!
Use Curtains and Shades to Keep Sunlight Out
Sunlight is one of the key reasons why a home can heat up. Especially if you've got high ceilings with large windows, all of that sunlight will raise the temperatures a few degrees. When things are as hot as they are, a few degrees can mean everything.
We urge homeowners to use their shades and curtains to block out sunlight while their air conditioners are running. If you want to enjoy the sun, do so outside on the patio or in the lawn! Then, when you come indoors for a break, things will be cool and comfortable without the oppressive sunlight to make you overheat.
Change the Air Filter
Your air conditioner needs access to unrestricted airflow throughout your home. This means that the air filter needs to be changed, especially when you're expecting to use your air conditioner heavily over the next couple of months.
We urge homeowners to keep their air filter clear so that the system doesn't have to work too hard or risk overheating in order to push air through their home.
Call for Help If Needed
We get a lot of calls from homeowners who need our help on the Fourth of July. It's okay! It's what we're here for. In fact, the faster you call our team for help, the more likely it will be that we can provide you with a quick fix that's designed to last.
Don't be afraid to call a professional for help when your air conditioner breaks down. This is the fastest and simplest way to get your problem solved.
Call D'Spain Sales & Service for more hot weather tips and tricks!