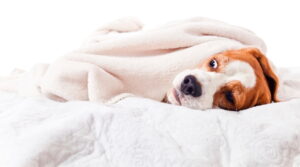 Lots of issues can crop up in a furnace. From electrical problems to ignition issues, to gas leaks or overheating… There's really no limit to the number of problems a furnace can have. Thankfully, with a licensed professional like the ones on our team by your side, most of those problems can be easily taken care of in a simple repair appointment. Most furnaces only encounter a handful of problems in their lifetimes, so you really don't need to worry about all of the ones we listed.
However, when your furnace does encounter a problem, it's important that you gauge how important it is. If you think it's a small issue that can be fixed in a few months, it could get worse and lead to a broken-down system in the middle of the winter. We want to talk about the problem with delayed furnace repair in Bulverde.
What Can Happen Over Time?
In order for us to talk about just how bad it is to wait on a furnace repair need, we need to talk about what can happen over extended periods of time. Think about it, if you've got a sprained ankle, stepping on it once probably won't do any lasting damage, but repeatedly putting pressure on it could lead to some serious problems down the line. The same concept goes for your furnace.
If there's a problem, it needs to be fixed. The longer it runs without repairs, the more problems you could see like the ones below.
Compounded Issues
A compounded issue is basically another problem that crops up as a result of the issue that's been neglected. If you've got a misaligned part that's rattling around the housing of your furnace or blower fan, that part could bump into another one and cause it to come loose as well. Eventually, you're looking at two distinct problems that each need to be fixed on their own. This will cause your repair bill to get worse and problems
Inefficient Heating
We need to mention that a heating system like a furnace that has problems under the hood is likely to run less efficiently than one in perfect condition. This doesn't just mean a decrease in the quality of your home comfort, but it also means that your monthly heating bill will be higher. The sooner you sign up for repairs on your furnace, the sooner your system will be in peak shape to provide adequate heating at an affordable monthly rate.
A More Expensive Heating Bill
Homeowners often think that waiting to invest in furnace repairs is the smarter financial decision, and we understand where this idea comes from. Waiting before you have to make any major purchase is a good idea, because saving up money to afford things that fit in your budget is an art form that requires practice and restraint. However, furnace repairs are an exception to this rule because you could see a more expensive bill the longer you wait. The smarter financial decision is to call a trusted professional for fast repairs, so that your system can get back to heating your home efficiently and effectively, and the problem doesn't get worse.
Contact D'Spain Sales & Service for furnace repairs you can count on.