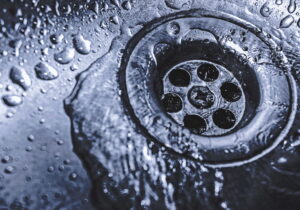 It's been a long time and there has been a lot of hardship getting to this point. You've slaved away for hours with a drain snake and a plunger—you even bought different sized plungers and drain snakes made of different materials—but at this point, it seems like everything was pointless. No matter how hard you work at clearing out that drain clog, you're certain that it's stuck there forever. Now you're starting to panic, as you think there might be something else, something worse affecting your drain system.
Hold your horses! Before you start thinking that there's a terrible problem in your plumbing system that's going to require thousands of dollars to fix, just call our plumbers.  A plumber in Fredericksburg, TX has specialized equipment and certain devices that can quickly and effectively clear drain clogs and provide you with the necessary information to move forward. Don't worry, we've got your back.
The Tools at Our Disposal
Professional plumbers aren't just someone you call to make you feel better. They have some actual solutions to your problems that you might not have thought about before. For starters, they've got access to industrial-grade equipment, which is much more effective and sized appropriately to your drains and plumbing pipes. Our professional-grade drain snakes and plungers can do a better job of clearing a drain clog than any equipment you'd be able to get on your own. This is a wonderful place to start.
Also, we have access to hydro jet technology which can be a huge step up in terms of clearing out your drain clog and keeping your plumbing system in good shape. Hydro jets are high-pressure water pumps attached at the end of an auger that can completely clear out your drain. They use natural materials, just pressurized water, and are more than effective at resolving the vast majority of plumbing issues.
Video Pipe Inspection
This is a service we offer that not many homeowners take advantage of. It's great because in the old days, homeowners had to rely on the advice their plumbers gave them, and oftentimes people would fall victim to a whole pipe or drain replacement when it was completely unnecessary. Now, with the help of a microscopic video camera attached to an auger, plumbers like ours can give you an accurate depiction of the interior of your plumbing system. Seriously, take a look at the monitor when we perform this service and we can discuss together the state of your drains and what we should do going forward!
Long-Term Solutions
When you're investing in your own, DIY solutions for a drain clog or a plumbing problem, you're only looking at the short-term. Plumbing systems are our whole lives, our staff members have careers built on top of providing high-quality plumbing solutions for homeowners. That's why it's so important to remember that when you work with a professional team of plumbers, you're getting access to high-tech equipment and solutions that are built to last. Don't fall prey to DIY solutions when the professional, premier solution is better!
D'Spain Sales & Service has your back. Call our team today!