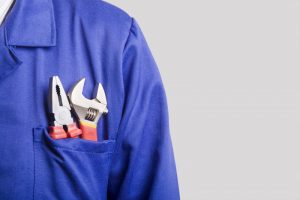 Now, we aren't saying that there aren't things you can't do yourself. In fact, there are plenty of plumbing tasks that you should be pretty equipped to handle. For instance, you more than likely know how to whip out a toilet plunger and get your clogged toilet to flush. You also probably know what substances should and shouldn't go down your drains. However, there are just some jobs that are better left to the professionals.
Only a professional plumber has the knowledge, tools, training, and experience to handle complex plumbing issues. Your plumbing system is much more intricate than you think, twisting and turning behind the walls and underneath the floors of your home. In case you are not yet convinced, we have listed all of the reasons why it is better to hire a professional Fredericksburg, TX plumber from the start. Keep reading to learn more. 
Here's Why You Should Call a Plumber:
The Training and Licenses
It takes years of training and experience to master the art of plumbing. Plumbers have to complete comprehensive training courses and exams before they can even enter your home. A professional plumbing license ensures a job well done, as it is a marker of training, experience, and expertise.
Amateur plumbers simply lack the proper training and licenses needed to perform quality plumbing inspections and repairs. We understand that you might think that hiring an amateur is a good way to save money, but sometimes an attempt to save can end up costing you much more in the long run.
The Right Tools
Professional plumbers drive vans stocked full of professional tools designed to handle even the most complex plumbing repairs. These professional-grade tools help plumbers diagnose, repair, and clean out your plumbing system to ensure that it is set up to be successful.
Sure, you could go to your local hardware store and purchase some home-grade plumbing tools, however, they are simply not going to be as effective as the tools on a professional plumber's belt. And even if you did somehow get your hands on professional tools, you might not understand how to properly use them.
The Proper Diagnoses
When it comes to your plumbing system, you don't want just anyone to service it. The training and experience that a professional plumber has helps them diagnose complex plumbing issues. This skill is especially handy when the problem lies deep within your pipes, which are out of sight.
A proper diagnosis ensures that the problem is resolved correctly and safely. When an issue is misdiagnosed, often the wrong component ends up being "fixed," leading to further issues down the line. It is better to have your system repaired correctly the first time and the best way to do ensure that is to hire a professional from the very start.
So, What Did You Learn?
Hopefully, after reading this blog you have learned that hiring a professional plumber is the best way to ensure that your plumbing system is well cared for.
For excellent plumbing services in your area, contact the team at D'Spain Sales & Service, Inc.