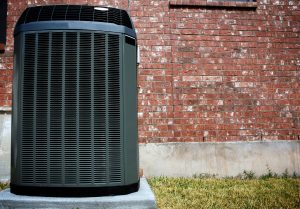 No one likes to think about an air conditioning breakdown in the middle of the summer, but it can happen: especially if the system is older or has been struggling for a while. A qualified repair service can address the issue properly, but it usually results in a tough choice: does the homeowner pay for repairs and keep moving forward with the older system, or is this breakdown a sign that the air conditioner needs to be replaced with a newer one? Only the individual homeowner can answer that question. However, we have a few guidelines you should consider to make that process easier.
Start with the Warranty
The air conditioner warranty covers the cost of the original parts in the event of a breakdown. They usually last between 8 and 12 years from the original purchase of the air conditioner, depending upon the make and model. Except in the most extreme circumstances, you should usually repair a broken air conditioner that is still under warranty, instead of replacing it. The cost of the parts will be covered, which means you're typically only paying for labor, which makes the operation much less expensive than replacing the whole thing.
Even after the warranty has expired, repairs might still be the best option. This is one of the reasons why we recommend regular maintenance for your air conditioner throughout its life: it cuts down on wear and tear and helps the system last longer.
If, however, the warranty has expired and the costs of keep the system going are more than you're prepared to pay, then replacing it with a new system might be the best way to go.
What Are the Costs of Repairs?
If the warranty has expired and you're looking at a repair job, it's important to evaluate the cost of repairs very carefully. A singe repair job may cost more than you're willing to sink in to an older unit. Alternately, it may not be a very expensive repair, but it's coming on the heels of multiple additional repairs that make you far less willing to spend any further money on an increasingly lost cost. As a good rule of thumb, if you have to repair an older air conditioner more than twice in a given 12-month period, you'll likely be better off replacing the whole system instead of throwing good money after bad.
And sometimes, it needn't be anything so dramatic as a breakdown. Older systems have suffered a great deal of wear and tear, and not even regular maintenance to hold off the passage of time forever. That leads to increasingly high monthly energy bills, even if there's nothing overtly wrong with the system. Replacing it may be the best way to get a handle on those bills and cut your monthly budget a little bit of slack. Doing so now makes a great deal of sense, since it will allow you to take advantage of that increased efficiency through the rest of our long summers
For quality air conditioning repair and replacement in Helotes, TX call on D'Spain Sales & Service, Inc. today!