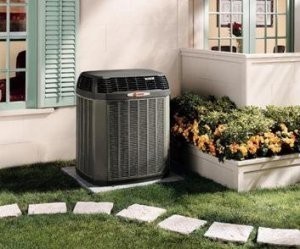 With winter slowly moving into our rearview mirror, the time is soon coming when you'll turn your heating system off and your air conditioning system on. If your air conditioner is up for another long hot summer here in the Dallas-Forth Worth area, no worries. But if you have an older air conditioner and it's been showing signs of trouble the past few years, now is the right time to think about replacing it. Only the homeowner can decide when the time is right to replace an air conditioning system. However, there are several signs to give you a good indication that your existing air conditioner needs to be replaced.
Age
All air conditioners have a warranty, dictating how long its components are covered for. Once the warranty has expired, you need to start watching the system very carefully for signs of trouble. With regular maintenance sessions, a good air conditioner can last a long time after the warranty expires, and if yours is still going strong, there's no trouble. However, the combination of an expired warranty and rising costs is usually enough to merit a replacement.
Costs
What kind of costs, specifically? Most can be boiled down to one of two basic categories:
High repair costs, either from a single repair that runs higher than you feel the system is worth, or multiple repairs in a short amount of time (usually 3 or more within a single 12-month span.
Higher monthly costs, reflected in rising bills. As air conditioners wear out, the parts they use have to work harder and harder to accomplish the same goals. That will raise the price of running your system until your monthly budget is screaming for mercy. Getting it replaced makes a lot of sense in those cases if only to give your wallet a rest.
Why Now?
If your system meets these conditions, then getting it replaced with a new system now makes sense for a large number of reasons.
Scheduling a replacement session now gives you the time to explore your options, look at different models, settle on power levels and efficiency, discuss upgrade options such as thermostats and zone control systems, and schedule an installation session.
No one wants to deal with a sudden breakdown in the middle of summer, and with an older air conditioner that's starting to fail, that might just be what you'll have. Scheduling a replacement now lets you pick the time and place of the installation, instead of having to move your schedule around in the face of an immediate problem.
Getting the air conditioner replaced now will likely mean a big drop in your monthly bills, and the newer and more efficient unit will be able to do the job much more efficiently as soon as the first hot day arrives.
If you think your air conditioner needs to go and want a new system in your Boerne, TX home this summer, the friendly experts at D'Spain Sales & Service, Inc. are ready to go. Give us a call today!