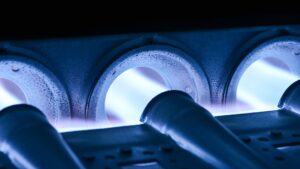 Furnaces require maintenance just like any other heating system, but when you've got a gas furnace, there's one additional aspect you need to consider. Safety is always the first priority, but it's something you're going to want to remember each year when you go to turn on your system for the first time, or start investigating a problem.
Don't get us wrong, gas furnaces aren't dangerous. They're designed with safety measures in place so that they can easily heat your home without problems. And, to make matters better, they've got protocols to shut down whenever a safety issue does come up. But things can go wrong, especially after years of neglect and missed maintenance or repairs, and your furnace could start operating unsafely.
That's why you need to invest in an inspection. This is the furnace service in Boerne, TX that will set things right for the rest of the year.