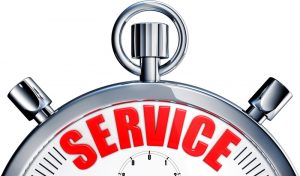 During the summer season, who's a greater friend to you than your air conditioner? We are willing to bet that there isn't anyone who does as great a job keeping you cool and comfortable! Therefore, if something goes wrong with your AC, you want to take care of it as soon as possible—you wouldn't want to lose your BFF!
We totally understand why many homeowners are tempted to wait until the end of summer to schedule their AC repairs, but trust us, waiting to schedule until the end of the season is the LAST thing you want to do. Keep reading below, and we'll tell you why.
Here's Why You Don't Want to Wait
You definitely don't want to hold off on your air conditioning repair in Kerrville, TX. Here's why:
The problem will only get worse
Sure, it might seem small now, but any seemingly harmless problem with your air conditioner can quickly turn into quite a catastrophe if you don't do anything about it. Even something as simple as a clogged air filter can lead to a full system breakdown if you aren't careful. Therefore, we recommend calling for repairs at the first sign of a problem! Trust us, you don't want to be stuck paying for costly repairs!
You'll be pretty sweaty
This is just another way of saying that without your air conditioner, you can expect to be quite uncomfortable, especially during some of the hottest day of the year. Your air conditioner is responsible for keeping you and your family cool and comfortable, no matter the temperature outside. So, when you've got a faulty system, you can almost count on a decline in cooling power, leaving you hot, sweaty, and sticky.
Paying your bills is going to hurt
An air conditioner in disrepair is certainly not going to be as efficient or as effective as you want it to be. And when your system is no longer efficient, you'll likely see a rise in your monthly utility costs. Of course, you don't want to pay more than you should have to for comfort, so it is in your best interest to have your AC repaired ASAP. Yes, it may have seemed like holding off on repairs was going to be the more cost-effective option, but in fact, holding off on repairs could end up costing you a lot more!
But Wait! You Need Professional Repairs
If you are looking to cut corners and hire an amateur to handle your air conditioning repairs, pause right here! For a job like this, you want to be absolutely certain that you've hired a certified HVAC professional. Why? Because only a professional has the tools, knowledge, and expertise to safely and correctly handle the complex needs of your system. Trust us, when it comes to your comfort, you don't want to take any risks.
To schedule your air conditioning repairs with a team of professionals, contact D'Spain Sales & Service, Inc.