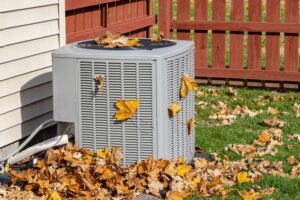 Autumn is the perfect time to reflect on how the summer went. Is there anything you want to do differently next year? Perhaps you need to rethink your approach to your flower gardening. Maybe you regret not spending more time in the pool, or you kept putting off that camping trip and ended up not going at all. But what if the thing you need to change has to do with your air conditioner?
Was your air conditioner giving you trouble? Did it make weird noises, drive up your electric bill outrageously, or fail to keep you cool when you needed it most? If it's time to replace your air conditioner, you might be wondering: should I have a new AC installed in the fall, or should I wait until spring?
When Replacement Is or Isn't Necessary
First, you'll need to determine whether to replace the unit at all. Sometimes, all you really need is good, professional air conditioning repair in Kerrville, TX. Strange noises, problems getting enough cooling, inefficiency, and more could be the result of something that's straightforward to repair, with no need for a new air conditioner.
Signs that it's time to replace the unit include advanced age (over ten years), inefficiency that regular maintenance can't balance out, requiring frequent small repairs (more than once a year), or requiring such a large repair that it would be a better investment to get a new AC system.
If you're concerned about age and repairs, try the 5,000 rule. Multiply the age of the unit by the cost of the repair that's needed. If your result is over 5,000, replace rather than repair.
Great Replacement Options
Another reason to consider replacement is simply that new air conditioners have achieved major advances lately. A new unit will be far more efficient than your older one was, even the first day that it was installed! New materials for the refrigerant coils, variable-speed motors, and multi-stage compressors make an amazing difference.
When to Schedule Installation
The best time to schedule AC installation varies depending on your personal situation, but we definitely have a strong recommendation: have it done in the fall. There are some pretty good reasons behind this recommendation.
Alleviating Worry: You don't want to spend the winter with the stress of knowing you're not prepared for spring. And you definitely don't want those first hot spring days to hit before you've managed to get your new AC up and running.
Time for Careful Consideration: We mentioned that there are better options now than there used to be, but you should also know that there are many options. In fall, you can take your time evaluating your choices and finding the one that's perfect for your home, without feeling rushed to make a choice because hot weather is coming.
Ease of Scheduling: AC technicians are busy in the spring. Regular maintenance is most often scheduled for spring, repairs that were put off become urgent concerns, and a lot of people want to have new AC units installed. In the fall, it's easier to find a time for installation that fits into your schedule.
Whether you want to salvage your system with repairs, get more information about new AC options, or schedule an installation, we're ready to help.
Contact D'Spain Sales & Service to talk to a member of our team.