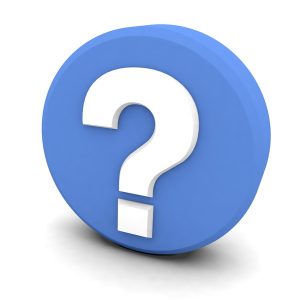 For some homeowners, simply knowing how to adjust their thermostats to successfully regulate temperatures throughout their homes is really all they need to know in terms of their air conditioning systems. We believe that it is beneficial for homeowners to have a better understanding of their systems than this, however. No, you don't need to be an expert on the subject. Having some background information to draw from can prove to be very helpful, though, especially when the time comes to start researching a new system.
In today's post, we are going to examine the differences between VRV, or variable refrigerant volume, and VRF, or variable refrigerant flow systems. Here's a bit of a preview—they are essentially the same! This type of technology allows home and commercial property owners to take greater control than ever before over the way in which different rooms and areas of their properties are cooled (and, in the case of heat pump systems, heated).
Why Are There Two Titles for This Technology?
When shopping around for new HVAC systems, it pays to be thorough. Sometimes all of the information that is out there can really make your head spin. If you're feeling frustrated because you cannot figure out what the difference between VRF and VRV systems, then we have good news: there really isn't one, beyond brand preference.
VRV, or variable refrigerant volume, is terminology that is copyrighted by Daikin. Similar systems making use of the same technology, but manufactured by other companies (such as Fujitsu), are called VRF, or variable refrigerant flow systems. Now that the question of terminology is out of the way, let's take a look at how these systems work.
The VRF/VRV Advantage
From zone control systems to ductless mini splits, there are many ways in which property owners and managers choose to customize their heating and cooling systems to the varying needs of their properties. Using a VRF or VRV system is one of the most innovative and effective ways to do so. In traditional HVAC systems, there is a single outdoor unit that connects to a single indoor unit. The refrigerant in the indoor "evaporator" coil evaporates, cooling the air for distribution throughout the whole property. The hot refrigerant is then compressed in order to release its heat. This happens in the outdoor unit, and the cooling cycle continues until desired temperatures are met.
The problem with this is that most properties are not just one large space. There are various rooms throughout the house or commercial property. Not all of them are in use at the same time, and not all of them gain (or lose) heat at the same rates. By pairing an outdoor unit with multiple indoor units serving different areas of the property, the property owner is able to use a system much more efficiently and effectively.
In a VRF/VRV system, the system will recalculate cooling and heating needs as different indoor units are powered on or off. Basically, the flow or volume of refrigerant required to do the job effectively at any given time is in flux, and the system is able to compensate for these variations in demand. This results in a very efficient performance without sacrificing any amount of comfort, and that efficiency is only boosted further with the aid of other technologies, such as inverter technology that allows the compressor to adjust to heating and cooling demands throughout the day without shutting down completely.
If you have any questions about the use of these systems in Boerne, TX, contact D'Spain Sales & Service, Inc.