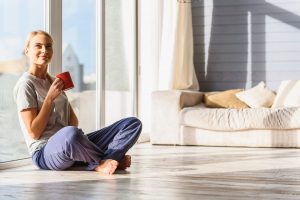 For many reasons, homeowners think they can perform more DIY solutions to their electrical systems than to their plumbing or HVAC systems. While we might not understand all of those reasons, we're nonetheless concerned about this trend. Not only are some electrical problems more complicated and require more training than others, but they can also be much more dangerous when working on them improperly.
Today, we're going to talk about the importance of utilizing professional electricians in Boerne, TX and how that can prevent problems ranging from minor inconveniences to health and safety concerns. We aren't just telling you to hire a professional electrician for the heck of it, there are real dangers that can come from working on an electrical system without the proper training, equipment, certifications, and knowhow.
Still not convinced that your DIY electrical project might not be a good idea? Let us explain.
Benefits of Experience
We'll get into more detail about the benefits of working with a trained, professional electrician. Though, if you're looking for the short answer—it's better to be safe than sorry. Call a professional today.
Safety on the job. Electrical systems are dangerous, hands down. If you're not sure what wires are live and which aren't, then you shouldn't be anywhere near an electrical system. One bad assumption could be a hospital trip if you're not careful. Don't roll the dice on this one, just call a professional electrician.
Longterm safety. Even if there isn't an immediate safety concern, an incorrectly maintained electrical system could cause safety hazards down the line. Anything ranging from miscalibrated outputs, to electrical shocks, to even fire hazards, can all be avoided by working with a trained electrician.
Avoiding repairs. The problem with taking the risk of working on your electrical system alone, is that any missteps aren't just a safety hazard—but could lead to expensive repairs down the road. If you're looking to save money in the long run, a professional electrician is the only sure way to get the bang for your buck that you'd want in any other service.
Noticing a problem. Even if you follow all the instructions of an online post, you still might not be trained enough to notice when something looks amiss. Remember, one bad move could cost a lot of money and lead to an injury. A professional electrician will be able to spot any issues with your electrical system from a mile away, while using the right tools and safety equipment to ensure nobody gets hurt and no property is destroyed.
The Verdict
Many homeowners like to assume that they can figure out an electrical system and perform repairs on their own. After all, electricity has been around for a long time now right? We can't stress enough how wrong that sentiment is. Professional electricians, like the ones on our team, are trained and certified in electrical systems, safety procedures, and ethical practices. These systems shouldn't be touched by an amateur. As always, it's better to be safe than sorry.
If you're looking for some electrical work, give our team at D'Spain Sales & Service a call today.