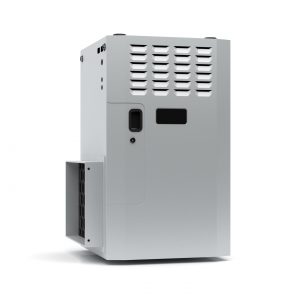 Furnace trouble isn't unique to our area. In fact, furnaces are some of the most widely used heaters in the country, so we're pretty sure that a good portion of homeowners have had to deal with furnace issues in the past. That being said, there are two kinds of furnace owners we'd like to talk about: those who take measures to help their furnaces and those who don't.
If you're reading this then chances are you are part of the first category, which is definitely a good thing. We're all about mitigating problems and saving money here. In order to avoid costly heating repair in Boerne, TX you're going to need to pay close attention to your furnace when trying to understand what's wrong with it. Homeowners that ignore their furnace's plights, whether that means cold air, noises, or high heating bills, will find themselves in a worse place every time.
Furnace Troubleshooting
Now, before we get into specifics, we'd like to mention that this is a general list of troubleshooting information. When dealing with something that's a little more specific, like a high pitched whining or a heater that won't function at all, you're going to want to call a professional technician who can more accurately diagnose the problem. That being said, let's get started!
Check your furnace's filter. If you just replaced your furnace filter then you can skip this step. This is generally just a good practice to help when addressing your furnace's problems, since more often than not a dirty filter is the cause of a faulty system.
Check your pilot light. A pilot light can be a great resource when trying to understand what's wrong with your furnace. For instance, a yellow or orange pilot light signals that it's burning inefficiently due to a lack of oxygen. Blue flames are generally hotter than orange or yellow flames, which means your system isn't working properly. Also, this lack of oxygen can be attributed to something much more serious like a gas leak or carbon monoxide leak.
Check your air vents. More often than not we encounter homeowners that think their furnace isn't working because they can't feel the heat in certain rooms of their home. However, upon closer inspection, their furnace is working just fine—it's the air vents that are blocked by furniture, boxes, or other household objects that won't let the heat in.
Contact a Professional
This isn't the end of the troubleshooting phase. However, the deeper you go in trying to see what's wrong with your furnace, the closer you may come to damaging the system yourself. People without the right training or certifications shouldn't be opening panels, unscrewing bolts, or doing anything that could lead to a potential gas leak or failed heater. Regardless of whether or not you noticed any of the points we listed above, if you're unsatisfied with the performance of your heater, then you absolutely have the right to call a professional.
Don't hesitate to call D'Spain Sales & Service for any of your furnace issues. We're here to help!