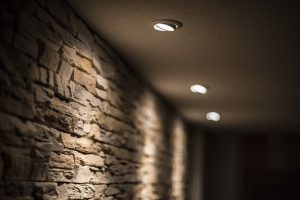 Indoor lights are so much more important than many homeowners give them credit for. If you spend time around a set of lights for the majority of your day, it's vital that those lights operate as they should. The moment you start trying to read in the dark because your house lights keep malfunctioning, flickering, burning out, or succumbing to another problem, you need professional help.
Any electrician in Fredericksburg, TX will tell you that diagnosing problems and repairing indoor lighting is not something that just anyone can do. It takes a certified, licensed electrician to be able to handle such a task. All we ask homeowners in our area to think about is that their flickering or malfunctioning lights do not have to be normal. We can provide sensible solutions and targeted repairs that will make your indoor lighting feel comfortable and reliable.
Keep reading as we talk about what some of those fixes could be.
What Could Be Wrong?
Homeowners often don't know just how complicated their indoor lighting—and for that matter home electrical system—might be. Every single home relies on electricity in some manner, and as technology develops and gets more convenient, older electrical systems become more outdated. We come across electrical systems all the time that should have been upgraded a decade ago, but that are still chugging along with subpar results.
To put it plainly, your indoor lighting could be hooked up to an ancient electrical system that's going to cause issues. No matter how many bulbs you buy or how many times you flick the lights on or off, you're going to be paying for inefficiency, burnt bulbs, and repairs that might not get at the heart of the problem.
Watch for the Signs of an Old Lighting System
If you're suffering from an aging electrical system that's in charge of turning on your lights, pay attention to see if yours could use upgrading:
Dim lighting that should be brighter. Lights are meant to keep your house well-lit. If you're having trouble seeing even with the lights on, then it's time to upgrade your indoor lighting.
Constantly burning out bulbs. Bulbs are meant to last longer than a few months. Perhaps you need new, LED lights or fluorescent bulbs that could cust energy costs down and last longer.
Lights that take a second or longer to turn on. When you flip a switch, lights should turn on. There shouldn't be any exceptions to this rule!
High energy costs. Older light bulbs that are hooked up to older electrical systems tend to consume more energy than they rightfully should.
Poor switch configuration. Everyone has that one room in their home where two switches go to the same light. You probably end up cursing under your breath when you flip one of them, knowing that you've got to flip the other one this time in order to turn the lights off. We can fix that.
Don't let your poor indoor lighting become normal—call the pros and let's do something to bring your indoor lighting to the 21st century.
Call our professional electricians at D'Spain Sales & Service if you want quality work.