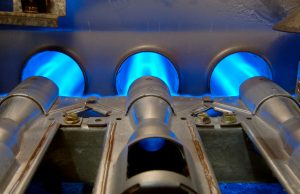 Our long summer is finally over and winter will be here soon. With falling temperatures comes an increased use of your heater, which will only grow as cool weather gets cold. If you have an older heating system that needs to be replaced, now is the time to do it, while you still have a few weeks to plan and schedule the installation of a new system. That way, your home can enjoy the benefits of the new heater as soon as winter comes, without having to worry about the threat of a breakdown from the old heater.
Every home is unique, and every heating system is equally unique. Only you the homeowner can make an informed choice about when your system needs to be replaced. But there are a few guidelines that can help you make that decision.
Is The Warranty Still in Effect?
No factor is more important in determining whether an older system needs to be replaced than the state of the warranty. As long as it is in place, the original parts of the heating system are covered. That cuts down on repair bills considerably, since you'll only need to pay for the labor and perhaps a few ancillary costs like bolts and fittings. In almost every case, you should repair a heater with the warranty in effect instead of replacing it.
Even if the warranty is expired, you should always weigh the cost of replacement against the potential cost of repairs and the like. Indeed, one of the reasons we recommend regular maintenance service is because it can cut down on repair costs later in the system's life. As long as you feel like a given repair job doesn't cost more than the system is worth — even if the warranty has expired – you're probably best off repairing a broken system instead of replacing it.
What Are the Costs Involved?
The question of replacement becomes serious when the warranty has expired and you're facing higher costs than you believe the system is worth. Again, only you can be the judge of what "higher costs" mean, but they tend to fall into one of two basic categories.
Repairs are too expensive. This usually means a single repair call that costs more than you feel the system is worth. But it can also include multiple smaller repair calls that start to become too frequent. If you've dealt with more than two repair calls on the same system in the last twelve months, it might be time to think about installing a new system.
Monthly costs are too high. Heating systems lose their efficiency as time goes on. And while regular maintenance sessions can curtail that to a certain extent, the slow creep of inefficiency is inevitable. Eventually, the monthly cost of running the system will be more than it's worth, and you might want to consider replacing it just to give your monthly budget a break. Again, now is a great time to do so since you can start enjoying those savings as soon as winter hits.
For quality heating repairs and replacement in Fredericksburg, TX, call D'Spain Sales & Service, Inc. today!