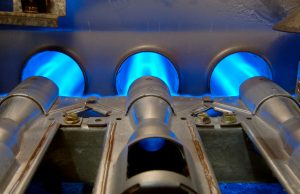 We're in the throes of winter, which means that your furnace is likely running all day every day to keep your home warm and comfortable. Now is the time to check it for signs that it may be on its last legs. If you have an older furnace that has been struggling lately, you're likely looking at a replacement sometime in the next few years. And while you want to get as much use out of a given heating system as possible, it pays to know when the time has come to put an older unit out to pasture.
Has the Warranty Expired?
If the warranty hasn't expired, you should probably keep using your existing furnace. The warranty covers the cost of replacement components, provided they're the original components. That keeps repair costs down, and makes a repair a better option than replacement in all but the most extreme cases.
Are Repairs Too Expensive or Too Frequent?
If the warranty has expired, you might start keeping track of repair costs involved in your furnace. Sometimes, a large breakdown can involve more costly repairs than you feel the system is worth. In those cases, a new system is probably a better use of your money. Small repairs can add up too, and if you've had to repair your furnace more than twice in the last 12 months, you should look into replacing it.
Are Monthly Costs Getting Too High?
Monthly heating costs will gradually creep up as your furnace gets older and less effici9ent. Regular maintenance can curtail that a little bit, but sooner or later wear and tear catches up to every system. If your bills have been too high this winter, it might be time for a new furnace.
If you think you're ready for a new furnace in your Bandera, TX home, call D'Spain Sales & Service, Inc.