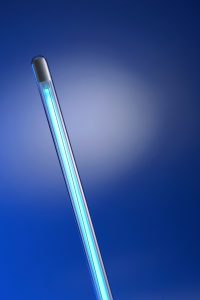 Air quality is of vital importance these days, and it's going to only get more important as time goes on. Having great indoor air quality in your home doesn't just start and end with one single air filter in your heater or a portable humidifier, there are tried and tested industry solutions that are available to you right now. The problem is that when it comes to HVAC services in Boerne, TX homeowners tend to just stop at the "H" or "AC" part of the equation while leaving out the "V."
Today we're going to simply talk about whether or not you could use an indoor air quality improvement, via either an air purifier, filtration system, or humidity system that will overall increase your comfort and help you lead a healthier life. Let's take a look at what IAQ can do for you!
The Quality of Your Air
While there store-bought ways to test your indoor air quality, there's a pretty easy way to tell if you could use an indoor air quality investment. If your air quality is poor within your home, chances are you'll be able to notice it without a machine or piece of equipment to tell you so.
Humidity, for example, is easy to detect when it's at unacceptable levels. High humidity in the summer is going to inevitably make you uncomfortable. You'll feel hotter, sticky, sweaty, and your AC will have trouble cooling off your home. On the contrary, in the wintertime, if you're having trouble fighting off illnesses or your skin and lips are constantly dry and cracking, you might be in need of a dehumidifier. See, testing your indoor air quality can really be that easy!
Improving the Health of Your Home
While humidifiers and dehumidifiers increase the comfort and to some extent help you fight off illnesses, filtration and purification systems are where the real home protection comes from. With the use of an air filtration system, you can easily filter out mold spores, dust, debris, and pet dander that would normally cause your allergies to enflame and anyone with a sensitive respiratory system to have trouble breathing. This filtration system can easily filter your whole home, giving you clear air while it's running.
Or perhaps you could use a UV air purification system? These units are mounted in your ductwork where they shine ultraviolet light, with the intensity of being in direct sunlight, as to completely neutralize any contaminants that might otherwise come into your home from the outdoors. These systems are a clear answer to a home that's been plagued by illnesses and need an extra layer of protection!
Contact Us Today
There really isn't any way around it. Air quality is vital to the health of you, your family, and your home. While many homeowners might like to rely on some sort of test to see if their air is in good shape, usually the answer is obvious. If you're having trouble breathing your indoor air comfortably, give our team a call today!
Contact D'Spain Sales & Service today if you need help with your indoor air quality.