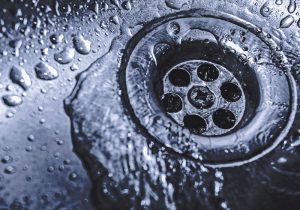 Rural Texas residents must often account for their own water supply and other key factors to a functional home. Civic water systems simply won't extend that far into the country, leaving rural residents to rely on wells and other private sources. This is in keeping with that Texas spirit of rugged independence, and our team is ready to help ensure that your home has everything it needs to make it as self-sufficient as possible.
One of the big problems with private water sources is the fact that they are vulnerable to the vagaries of drought. When the rain won't fall, it can really put a crimp in your household water use, forcing you to purchase bottled water form the store simply to meet basic needs. A storage tank installed on your property can make a big difference in that regard.
What It Involves
A storage tank is fairly simple in concept: connected to your reservoir and allowing you to store potable water safely for when you need it. Storage tanks can be placed above ground or below ground, and be of any size you require. But they need to be carefully integrated into your existing plumbing system to ensure that there is no disruption of the water required.
The system also needs to match your particular needs, not only in terms of the size of your new tank, but in the purpose it will serve you. A smaller home will not require as much potable water as a larger one, for instance, while storage tanks used to water livestock and irrigate crops will have a much different set of needs than one which merely needs to present water to a single household
D'Spain Sales & Service, Inc. installs storage tanks throughout the Boerne, TX area, and can find the right unit for your home!