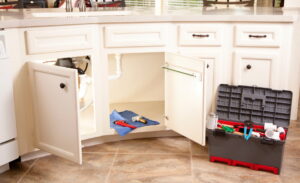 Plumbing systems come in all shapes and sizes. This means that you'll need professional help in dealing with a problem that comes from your particular plumbing system. Having just a "general knowledge" in plumbing isn't going to cut it when you're dealing with a leak or some sort of water contamination issue.
Today, we're going to talk about two main things. The first point we'll cover is how to tell if your well water plumbing system needs help. By using our expertise and experience as your go-to plumber in Boerne, TX, we can help you know when to call for a professional. Secondly, we'll talk about why we're the best-suited team to get at your plumbing issue and keep you happy and comfortable well into the future.
Well, what are you waiting for? Keep reading!
How to Tell There's Something Wrong
Well water can often be an easy "canary in the coal mine" so to speak, when you're dealing with a plumbing problem. Your water probably has a very particular taste, color, and you're probably very used to it by now. City water can often vary in taste and color, which makes it harder to know when there's something wrong or when you're just dealing with a municipal problem. So, if you notice any of the following signs, or anything else out of the ordinary, make sure you call us.
Bad taste. While well water can have a particular kind of taste, it should never taste bad. If you're struggling to gulp down a glass of your well water, then it might be time for some water filtration or purification systems to improve the drinkability.
Rust color. Colors can indicate either sediment levels growing in your water supply or rust in your pipes that's slowly entering the water stream. While neither of these are usually harmful to ingest, they signal a problem with your plumbing system that absolutely needs to be addressed.
Low pressure. Water pressure, especially when coming from your own home well water system, should be constant. A reduction in water pressure means that something is clearly wrong with your plumbing system and it should be addressed by our team.
Sediment buildup. Have you ever heard of a water softener? These systems can remove sediment that occurs naturally in your water. Well water is especially susceptible to sediment deposits, with minerals like magnesium and iron making life a little bit harder. Your detergent will not dissolve as easily, dishes won't be as clearly washed, and you'll notice other subtle results of this type of problem.
We've Got You Covered
Our team has been in the Boerne, TX area since 1974. We're family-owned and operated, with fully licensed and bonded plumbers that are ready and willing to provide service. Did we mention that we've also got a 100% satisfaction guarantee that's backed up by our incredible workmanship? While you might have a pro that you normally call for this kind of work, we urge you to consider making a smart move to a team that's been local in this community for generations. We care, and we can prove it.
Call D'Spain Sales & Service to experience the next level of plumbing care.