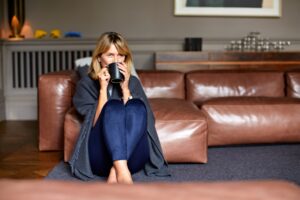 Heater warranties are worth their weight in gold these days. We're not kidding, they can be worth thousands of dollars whenever you run into an issue, and they are the object of envy for any homeowner that doesn't have one. Think about it—what's better than a service like a manufacturer's warranty that will pay for any repairs or services within a specific time-frame?
Well, we'd like to highlight some of the lesser-known benefits of heater warranties. Aside from the abundant amount of money you usually save when you sign up for a heater installation that comes with a warranty, there are some other qualities of life improvements that come from warranties. Our job is to inform you about how a warranty can help with heating repair in Boerne, and why you should always work with a professional to keep your system's warranty as long as possible!
Increased Care
When you have a heater warranty, you're more likely to call for heating repairs, maintenance, and other vital services that keep your system running well into old age. Homeowners that have to pay for those specific services that aren't covered by a warranty will have to be more careful about what services they choose and how they fit into the budget. With a warranty, a lot of these important services are already covered, so you're more likely to schedule the service you need, when your system needs it.
Take maintenance for example. Many warranties will be voided on a heating system if annual maintenance is not scheduled on a routine basis. This is actually a good thing, because it ensures that your system gets the vital maintenance it needs every year. Statistically speaking, your heater is more likely to last well into its second decade of service if you adhere to the rules of your system's warranty.
Improved Efficiency
Heaters that undergo regular care like maintenance and timely repairs are more likely to function efficiently. That means your heater will consume less fuel or energy as it runs every year, thanks to the diligence that your warranty provides. It's not just saving you money on the cost of repairs and maintenance, but it's also saving you money on your bills every month. Efficiency equates to a better budget and cheaper heat.
Don't just take our word for it. Look at your bills when your heater is maintained year after year. There really shouldn't be much of a difference, and if there is, that's a good sign there's something wrong. Your heating bills can be a good indicator of the condition your system is in!
Better Comfort
A heater that's not covered by any warranty is less likely to receive the care it needs, which means homeowners are more willing to put up with subpar temperatures. You might start buying more blankets and sweatshirts instead of investing in that repair your system desperately needs because it's not covered by a warranty.
Do you now start to see how this all ties together? A warranty is a great way to start with a clean slate, allowing repairs and maintenance to work together ensuring your system runs perfectly through the course of its lifespan.
Call the crew at D'Spain Sales & Service—we've got you covered.