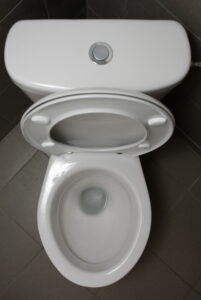 We've all been there. You were having a normal night until just a few minutes ago when your toilet began to overflow, leak, or encounter some other problem that seems unhygienic and scary. The first thing we want to make abundantly clear, is that there's no reason to panic. Whatever happens in your bathroom, there is always a way to fix the problem and keep costs to a minimum. Toilet problems can feel a lot scarier or more intense than they actually are.
However, this does constitute an emergency and it's important that you take all the right steps to mitigate damage and keep your home secure. Don't worry, we'll get into everything you need to do to ensure you're ready for emergency plumbing in Bulverde, TX. We'll talk about the ins and outs of a toilet emergency and what you can do to help.
Here's What to Do
Have you calmed down a little bit? Great! We're not done yet, so it's time to roll up your sleeves and get to work. Keep in mind that any of the actual plumbing should be left to a professional, but the damage mitigation is entirely up to you. After all, until a plumber gets to your home, you'll be on your own!
Call for Help
The first and most important thing you can do, before you get to work fixing anything, is to call for help. Our team is available to send a specialized emergency plumber to your home when you request it.
Shut Your Water Off
The scariest part about an emergency plumbing problem is usually the gushing water that's coming from your toilet or your pipes. The easiest way to stop this yourself is by shutting off the water to your home. This ensures that no more water will come from your toilet system and you've got ample time to clean up, speak to a plumber, and get things fixed while nothing else gets damaged.
Clean Up Properly
Assess the situation once the water has been shut off. Do you need cleaning supplies? Perhaps you just need a lot of towels, rags, and other materials to soak up the water so mold doesn't start growing in your bathroom or on the first floor. However you handle this cleaning process can be up to you, but it's important that it's done sooner rather than later. Perhaps you can split up the duties with other family members to cover more ground!
Try and Diagnose the Problem
Once you've cleaned up and the water is shut off, you can take a quick breather. Though, if you're still waiting for a plumber to show up, perhaps it's a good idea to look around and try to spot the issue. Did a pipe connected to your toilet start leaking? Or perhaps the toilet started overflowing and there's something wrong with the tank of your system. Either way, any of this information can be valuable to a professional when they show up to help. Take some notes and let's work together to fix the problem as fast as possible.
The pros at D'Spain Sales & Service are ready and waiting to help you. Call us today.