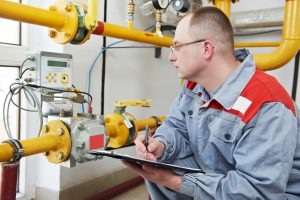 Here in Bandera, TX, we have a number of households that live away from civic water systems, and that need to get their water from wells or other private sources. This is in keeping with Texas's independent spirit, and allows rural residents to get safe reliable water while still enjoying life on their own terms. But that independence means acting to ensure that your well water is properly filtered, and remains free of germs, bacteria, hard water deposits, and other issues.
The good news is that well water testing services are available from trained plumbing services that know how to do the job right. Water testing gives you a solid idea of any issues that may be in your water. Bacteria growth can be common, for instance, if algae and other contaminants form in the well. Hard water, too, is a huge issue in our part of the country, and while it's not actively harmful, it can create a number of nuisances for your home.
Water testing can determine the exact nature of such problems, allowing you and the plumber to implement an effective solution. For instance, if hard water persists, you can install a water softener to remove it. If it's a more serious issue like bacteria, we can install a UV filter or similar device to make sure your home is kept safe. All of that starts with quality testing services: giving you a road map or how to proceed.
It continues with periodic retesting, ideally conducted once a year. That will reveal any new potential issues, and ensure that your existing system is handling it. If it isn't, you can then schedule repairs or replacement services to make sure your household water stays potable and clean.
For quality water testing service in the Bandera, TX area, call the pros at D'Spain Sales & Service, Inc.