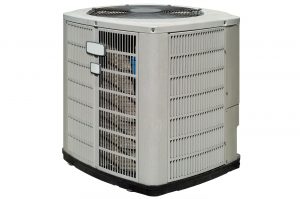 Consider efficiency as an umbrella term that many factors fit under. Efficiently running air conditioners are the product of correct installation, fast repairs, and routine improvements over the course of the system's life that allow it to operate smoothly. That's why it's so vital that you stay in contact with your local HVAC professionals. Their knowledge and expertise can be a direct help when your AC starts consuming too much energy for comfort.
If you're struggling with an air conditioner that just won't put out the cooling you need, call our team for AC repair in Boerne, TX. It's just that simple. In the meantime, however, there are things homeowners can do to mitigate high energy bills and low cooling output. Things like drawing curtains to block sunlight, circulating air correctly with a ceiling fan, or even raising the temperature on the thermostat, can all help lower your bills and ease the burden on your system.
Increase Efficiency, Lower Your Carbon Footprint
Efficiency isn't just about lowering your energy bills, it's about lowering your total carbon footprint as well. The less energy you consume, the less carbon dioxide you're expelling into the atmosphere. So, let's discuss ways that you can increase your system's efficiency and lower your bills.
Close your blinds or draw your curtains. The sun's rays contribute to most of the heat that we feel both inside and outside. When trying to make the job of cooling your home easier on your AC, closing the blinds or drawing the curtains on windows that face towards the sun is a good way to halt those rays and lower the overall temperature in your home.
Raise your thermostat temperature. We know, this might run counterintuitive to what you want—but hear us out. Lowering the temperature doesn't actually mean your home will get cooler, sometimes it just means your AC will push itself harder and consume more energy with little to no results. By raising the temperature on your thermostat to a reasonable one, no more than 20 degrees below the outside temperature, your AC will have an easier time meeting your cooling needs.
Use your ceiling fan. Ceiling fans provide a convection current in the winter to push heated air down towards the floor where you can feel it. By running your ceiling fan in reverse, though, it will suck the hot air towards the ceiling and leave you with cooler air at the bottom of the room.
Change out your air filter. Air filters should be changed out every 1-3 months when using your air conditioner. By doing this, you're increasing airflow into the system and allowing it to run without consuming too much energy.
Schedule AC repair when needed. Notice something wrong with your system? Or, perhaps after all of the steps we've mentioned, you're still not noticing any measurable difference in your high energy bills? Call our professionals today for AC repair when it seems like nothing else is working. There could be something seriously wrong with your system.
The pros at D'Spain Sales & Service have more than enough experience to help you out. Call us today!