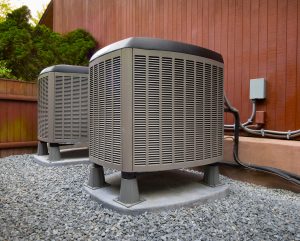 We're getting to the end of air conditioning season, but we still have a few weeks of warm weather to go. The last thing you want to deal with is a breakdown at the end of cooling season. Sadly, breakdowns tend to take place more often at this time of year, when your AC has been running for months on end and little issues have had a chance to grow.
Any problem with your air conditioner needs to be addressed promptly, and this time of year is no different. It can be tempting to sit tight and try to ride out the rest of the summer with the problem unaddressed – hoping that it won't cause a breakdown – but that can be a huge mistake. In the first place, it might not prevent that breakdown regardless. More importantly, doing so can cause the damage to spread, and add unnecessary expense to your system. In addition, it will affect your air conditioner's efficiency, meaning that it will cost more to run than it might if you schedule repairs quickly. The sooner you can address a given problem, the better.
Symptoms of Trouble
Only a trained air conditioning repair technician should attempt to diagnose any problems and conduct repairs the right away. Air conditioners contain refrigerant and other hazardous materials that require proper licensing and training to safely handle, and even if that risk weren't there, any untrained efforts to correct the problem can easily make it worse.
Having said that, there are still ways for you to detect that something is wrong: allowing you to turn off the system and call in a technician. Anything that doesn't resemble the standard functioning of your air conditioner should be grounds for concern. But more specifically, look for any of these common signs of trouble.
Low Air Flow. If something is blocking the flow of air or there's a problem with the fan mechanism, it will cause the air to flow more slowly through your ducts: raising strain on the system and elevating the chances of a breakdown.
Low Cooling Levels. Similarly, the air emerging from the vents may be warmer than it should: resulting from overheating components, low refrigerant or a hose of other problems.
Strange Noises. Strange noises qualify as anything that doesn't sound like the normal functioning of your air conditioner: hums, rattles, moans and the like. In most cases, the noises will start and stop with the starting and the stopping of the air conditioner.
Short Cycling. Short cycling is the tendency of the air conditioner to turn on and run for a brief amount of time and turn off, only to turn on again a few minutes later as the heat of the day warms the house up.
High Bills. Sometimes, the problem won't seem to interfere with the functioning of the air conditioner, but it can drag down the system's efficiency. You can spot this by looking for any unusual spikes in your monthly cooling bill.
Call the experts at D'Spain Sales & Service, Inc. for air conditioning repair services throughout Boerne, TX!