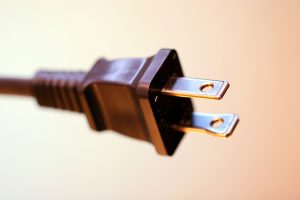 Your home's electrical system is vital to your HVAC technology as well as every other piece of equipment you have. From dishwashers, to laundry machines, to refrigerators and everything else that plugs into your circuit board, we're all seriously dependant on our electrical system. The most important thing we need to get across is that making an electrical upgrade to handle your appliances, new home renovation, or anything else that you're working on, is never a job for an amateur.
We don't care how many online searches or videos you've watched about how to upgrade your electrical system, it can both be a serious safety concern and it could end up doing more harm than good. That's why it's important to contact our team for electrical services in Boerne, TX. We've got all the necessary equipment and safety protocols to make sure that you get an energy upgrade hassle-free.
When to Know if You Need an Electrical Upgrade
A good rule of thumb that we like to tell homeowners is that if you're planning on upgrading a device that runs on electricity with new wiring, let's say to increase the energy it will need, then you should contact an electrician to make sure it's not going to overload your system. This is not something that you want to casually measure out since different appliances will be run on different days, or if you've got family members visiting for the holidays, you might accidentally overload your electrical system if it isn't set up properly.
Start with an Electrical Inspection
Our professional team can provide an electrical system inspection if you're not sure as to the state of your appliances and the electrical load they require. Not only that, but we can tell you outright if you'll need our help doing the electrical wiring that's required for an upgrade. Either way, there's no easy way out of this without the help of a professional.
Take Care of Your Circuit Breaker
All the electrical energy that passes into your home goes through your circuit breaker. That means if anything needs rewiring and an electrical upgrade, it's your circuit breaker! If you take a look at your circuit breaker, you'll probably notice there are open slots for electrical needs that your home might not have yet. What many homeowners might not know is that at least one open slot is going to be required for each 120-volt circuit that needs to be installed, and two slots for a 240-volt circuit that you might need. This means if you're planning on installing more energy-intensive equipment throughout your home, making any additions, or you're simply noticing no available space for additions—you could be in dire need for a circuit breaker upgrade.
Unfortunately, our tips stop there because any further work done on a circuit breaker by an amateur could become dangerous very quickly. Regardless of what your electrical needs are, you're always better off by calling a professional.
D'Spain Sales & Service is easily well-equipped enough to deal with whatever your electrical needs are. Call our expert team today!