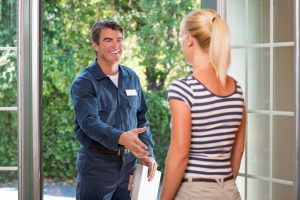 You've probably got neighbors and friends that use heat pumps in your area. We hear all the time about homeowners exploring the use of a heat pump precisely because their neighbors or friends just can't stop talking about them!
Well, today we're hoping to shine a bit of light on this heating system for those homeowners that are starting to dip their toes into heat pump technology. These systems are exceptionally efficient, run surprisingly well, and also can be a safe alternative to gas furnaces when you start looking at heater repair in Boerne, TX. With heat pumps, you don't have to worry about the chance of having a carbon monoxide leak because these systems function safely on electricity.
Let's dig into how heat pumps work and where they could be a huge benefit for you and your family.
The Advantages of a Heat Pump
Could a heat pump system be right for your home? Here are some of the unique qualities that are present in a system like this, and hopefully you'll be able to make a decision if it's a good fit for you.
Maximum Efficiency
When we talk about efficiency, we're talking about consuming the least amount of energy at the highest return of heat. While it gets cold on some days, our winters are actually quite mild compared to our northern neighbors. So, many homeowners just need a system that will consume less energy and provide enough heat to get through the winter. Heat pumps are a great, long term solution to saving on energy costs.
Versatility
Heat pumps can also run in reverse, which is huge in an area like ours. Since our winters are mild and our summers are scorchingly hot, a heating system that can also be run as a cooling system is an easy way to save money on comfort costs. Instead of investing in both an air conditioning and heating system, why not just kill two birds with one stone and have both systems in one?
Increased Safety
Heat pumps are one of the safest ways to heat your home. That's because they don't rely on combustion to create heat. In fact, heat pumps rely on a sophisticated system of moving heat from one location to another, which is a huge boost in efficiency when you're trying to limit your carbon emissions and pay less for fuel costs.
Also, when your heat pump requires a repair, you can rest assured that you're not in danger. When gas furnaces start to require repairs, there is sometimes a danger of a carbon monoxide leak or a flammable gas leak when the heat exchanger gets cracked. This can be a huge dealbreaker for homeowners that are primarily concerned with safety in their homes. By going with a heat pump, you avoid the need for carbon monoxide detectors altogether and you can rest easy knowing that your system is as safe as it can possibly be!
Could your home use a heat pump system? Give our team a call at D'Spain Sales & Service to schedule heat pump service today!