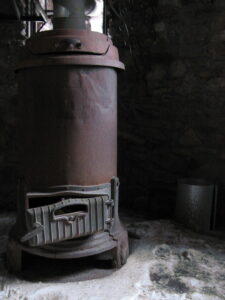 People around here revel in the "off the grid" type of feeling that you get when you fix everything yourself and don't need help. While we'd love to just repair everyone's heaters and other HVAC equipment year after year, unfortunately, that's not the most cost-effective method of staying comfortable. Sometimes, and bear with us, a replacement is actually going to save you more money than investing in repairs.
Deciding whether or not you need heating replacement or heating repair in Boerne is one of the hardest jobs that come from being a homeowner. Repairs always feel like you're doing the right thing, but in some cases you're just spending more money than you should. Let us try and show you some scenarios where replacement is actually a better idea than investing in repairs.
When to Invest in Repairs
Most of the time, if you've got a heater that's been well taken care of and is under the age of 10, you should probably invest in repairs. Repairing it will obviously be the cheapest option, and it's likely to last for a good while before you need another fix done. While yes, there are some cases where repairs are expensive, replacing a whole unit is also expensive and isn't really worth it if you think you've got some years left with your old one.
Think about what's wrong with your system. Does it sound like it's having trouble? You could be dealing with an electrical problem or some kind of issue with a fan blower motor that's actually quite affordable to have fixed. If you're hearing screeching or shaking coming from your gas furnace, though, then the repair need will likely be a lot more expensive and it could be a safety concern if it's ignored.
It's Time for a Replacement
If you're feeling pretty good about that last section after reading it, then you're probably off the hook. However, for everyone else, there are absolutely some signs that your heater is better off being replaced this season than repaired. Let's explore some of those signs.
Skipped maintenance. If your heater is starting to age and you never had it maintained in the first place, this is when the problems really start to show. Maintenance is vital in allowing your system to work well into old age, and without it, you're going to start paying the costs a lot earlier than you would otherwise. Keep this in mind going forward and invest in maintenance to stave off problems.
Old age. Furnaces and other heaters seldom last above 15 years in age. After that, you're more likely than not going to pay way too much for repair costs. Parts are hard to find, the system will break down more frequently, and you'll just encounter wear and tear on components that are starting to go at that age.
Expensive repairs. Getting your heater repaired when it costs half as much of a replacement is usually a lost cause. Have it replaced to save more money in the long run.
Frequent visits. Don't get us wrong, we love seeing our loyal customers! But we don't love having to give you expensive bills year after year for a heater that really should be replaced.
D'Spain Sales & Service has your back. Call us today to have your heater repaired or replaced.