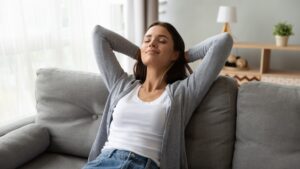 Howdy folks! You should know by now that we're all about savings on this blog. Whether it's talking about a new heating system that could save you money on your heating bill, or ways to save electricity, our team is always ahead of the curve. This is especially important for homeowners that want a new HVAC system, whether it's a heater or an air conditioner.
If you've never considered what a rebate was, or what a credit could mean for your budget, your heater, and your life, then we're here to change that. It doesn't matter how much money you're willing to spend on an HVAC system—if there's a way to save out there, we'll help you take advantage of it!
So, let's talk credits, rebates, warranties, and everything else that can impact your heating installation in Boerne, TX.
Rebates, Credits, and Warranties
These three things are so important when it comes to heating installation. We understand that you might think rebates, credits, and warranties should be the concern of your heating technician. You'd be right if you worked with a team that you knew was out to help you save as much as possible, (like us) but if you're still hunting for the right team, then you'll need to know your stuff.
Rebates
When you buy a heater or an air conditioner, you might be approved for a rebate from that system's manufacturer. What this means is that after you purchase the system, you could get any percentage of money back depending on what the rebate calls for. This is basically free money, and something you should always take advantage of.
Rebates exist because manufacturers want their new systems to be purchased, especially to replace their older ones (even if they're still running strong). So, they'll give a monetary reward for homeowners that decide to buy a new system that's usually more efficient and effective than the old one.
Credits
Tax credits are provided by the state or federal government. These are usually found when purchasing high-efficiency systems that will run a lower energy or fuel bill. That's because, due to legislation or other statewide efforts, the government definitely wants you to use less energy and install a system that's inefficient. That's why you'll get a credit on your taxes, or a reduction on the system's cost!
Warranties
Warranties are amazing, and something that you'll want to look for. What does a warranty mean when it comes with a system? It means that, as long as it's maintained and repaired by a trained and licensed professional, you're covered for all of the expenses for a certain amount of time. A 10-year warranty will last for 10 years, and a 2-year warranty will last for two. This basically allows you complete peace of mind because you never have to worry about an expensive repair until after the warranty has expired. Sounds awesome, right?
Unfortunately, a warranty can be voided if you try to repair an issue yourself, or if you skip maintenance. So make sure that you do your diligence as a homeowner!
Contact D'Spain Sales & Service for information on what rebates and credits you could be approved for!