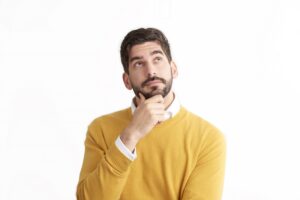 When your old heater was installed, was it sized correctly? Did a professional perform a load calculation? If you don't know what load calculation is, it's okay. We don't expect homeowners to be so familiar with HVAC services that they'd understand the complicated math behind these kinds of things. Basically, when a heater is being set up in a home, it needs to accurately be sized according to how much air exists inside the house. The larger the home, the more volume of air the heater needs to be able to heat. It's that simple!
When it comes to a heating installation in Boerne, TX, you can't get through it properly without load calculation. If you'd been thinking about signing up with the amateur down the street, we'd like to use this moment to steer you away from that. We perform load calculations on every install we make, so you know we're the real deal.
Why Load Calculation Is So Important
Here in Texas, it's pretty well understood that bigger is better. A bigger car, a bigger house, and a bigger plate of oven-baked mac and cheese is always better than the latter. However, when it comes to HVAC systems, we need to change the way we think. A bigger heating system will not necessarily heat your home faster or better. In fact, in a lot of cases, it will actually complete cycles too quickly in a method called "short cycling" where it can't complete a full heating cycle because it will heat your home too quickly.
Likewise, a heater that's too small for your home, or meant to heat less air than what's inside your house, just won't do the job. It'll constantly work throughout the day and night trying to heat your home but it will never really get there.
In this case, bigger isn't better. You want a heater that's perfectly sized for your home!
The Cost of Amateur Installation
Unfortunately, a furnace or other type of heating system that's too big or too small will require a lot of attention year after year. Running short, frequent cycles, or cycles that are too long and never quite keeping your home to the temperature set on your thermostat will ultimately cause a ton of wear and tear. Eventually, you'll see breakdowns and repair needs come up a lot more often than they would if your system was set up properly. Take heed of this warning that your professional always calculates the load of your home and appropriately sizes your heater!
Why Choose Us?
So we already spoiled the fact that we always perform a load calculation on every heating installation we perform, but what else do we do? Well, if you're looking to invest in a new heating system, and new ductwork as well, then we're the best your money can buy. Our duct systems are some of the best in the region, as we custom build and design trunk and branch systems that limit friction loss of the air system. Our business is family-owned and we're now on the third generation of family ownership!
Do yourself a favor and call D'Spain Sales & Service to get top-notch heater installation.