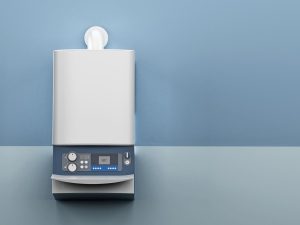 There's a solid fact when it comes to homeowning in the 21st century. Every home needs a water heater. Now, you might take that as a negative since it can be added to the never-ending list of expenses that you'll spend your hard-earned money on. Or you can take that as a positive, since a necessity like a water heater might lead to rebates and credits that you should definitely take advantage of.
Water heaters in Boerne, TX are not a luxury, they're a necessity. That's why there are usually plenty of credits and rebates to take advantage of if you can look hard enough and invest in an energy efficient water heater.
Does it all sound complicated to you? Don't worry—keep reading and we'll make sure to spell it out in plain English.
Energy Efficiency, Tax Credits, and You
Tax credits aren't exactly easy to take advantage of. They're designed to be that way, since it's basically free money waiting to be claimed by those who take the necessary steps. What should concern you is your local government's specific tax credits when it comes to water heaters. A lot of the time, the EPA or state government will issue tax credits for higher efficiency water heaters. When you utilize a high-efficiency water heater, like a tankless system, you'll ultimately put less strain on the environment or the electrical grid that a conventional system would. This benefits the environment and the government in many ways, while potentially qualifying you for a tax credit you can claim.
Remember to factor this into any high-efficiency water heater you might invest in. Or, if your water heater is on its last legs and you want it replaced, think about getting it replaced by a tankless system. The energy efficiency could grant you access to a tax credit that is well worth the investment.
Rebates and Additional Savings
Rebates come in many forms, but we'd like to focus on just two major ones. A rebate is when a company gives you a voucher to cash in when you invest in a specific water heater model or system. This can come from two sources: your energy company and the water heater manufacturer.
Manufacturer Rebates
Water heater manufacturers want you to replace your ancient system with one of their new units. That's how they make their money! Although, they know that sometimes their systems cost more than is achievable for homeowners in the area. So, in order to balance the scales, there could be a rebate on a specific water heater model that would be perfect for your home. Take advantage of this type of rebate by upgrading your old and out-dated system today!
Energy Company Rebates
The more energy efficient your water heater is, the more likely it is that you qualify for a rebate from your energy company. Whether it's gas or electric, look into seeing if any of the local electrical or gas companies provide rebates for high-efficiency water heaters. These systems are necessary for your home to function, so there's bound to be some savings to take advantage of if you look hard enough!
D'Spain Sales & Service has you covered. Call us and ask about what rebates or tax credits are available for you!