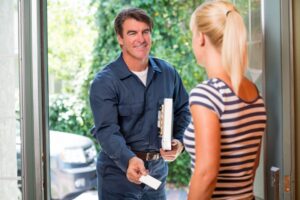 There's nothing we like in Texas more than an air conditioner breakdown during a heatwave in July.
Wait, what's that you're saying? You don't actually want your air conditioner to fail in the middle of the summer? You want to have your home be a cool, comfortable sanctuary all summer long? Then why haven't you scheduled AC maintenance yet?
The best way to make sure you won't end up dealing with air conditioning emergencies this summer is to get professional maintenance done in the spring, before it gets too hot. And there are other benefits, too! Here are some of the best ones.
Keeping Your Air Conditioner Under Warranty
A warranty is a great way to decrease the costs associated with owning a major appliance like an air conditioner. If something goes wrong, the manufacturer might help to cover the costs. This can mean not having to pay for parts, having some of the labor costs of repairs covered by the manufacturer, or even having your air conditioner replaced with a brand-new one if it breaks down long before it should. But warranty agreements generally require that the AC unit have annual maintenance performed by a qualified technician.
Lowering Your Utility Bills
Because of wear and tear, dust accumulation, and lack of lubrication, your air conditioner is about 5% less efficient after a year's operation than it was before. If you don't have maintenance done, the efficiency will just continue dropping. But a technician can bring the efficiency right back up again! This will ensure that you don't pay any more than necessary for your cool comfort. And the planet will be grateful that you're using less energy.
Decreasing the Risk of Repair Needs
Because your newly-maintained air conditioner will be clean, lubricated, and thoroughly inspected, there's a lot less that can go wrong with it. Obviously, wear and tear will be reduced. But there's a lot more than that. Imagine if something tiny was starting to go wrong: a screw slowly loosening, the belt beginning to slip out of position, or a fan starting to develop a wobble. Your maintenance technician will only have to spend a few seconds with a screwdriver to get things right back into perfect alignment. But without maintenance, that screw or belt or fan blade will just keep getting looser, eventually flying loose and damaging other components! In fact, maintenance can cut down on repair needs by 85%.
Extending Your Air Conditioner's Lifespan
With diligent annual maintenance, your air conditioner will almost certainly keep working effectively and efficiently for over ten years. It might even last fifteen! But lack of maintenance can cut that lifespan in half. It won't be any fun buying a replacement for your air conditioner when it's only five or seven years old, knowing that you could have put that off for many more years.
So now that you know all the benefits of air conditioning maintenance in Boerne, TX, are you ready to schedule it?
Contact D'Spain Sales & Service with all your questions about AC maintenance.