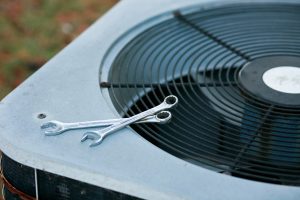 Fall is the season for air conditioning repair in this part of the world. Temperatures are finally lowering to the point where you no longer need your system every day to keep cool, and any lingering problems you may have been forced to wait on can now be handled safely. If your air conditioner has been acting strange, you should immediately turn it off and call for a repair service. Now that the cooling season is over, a maintenance session can be performed to correct any damage that may have taken place over the summer. But which service do you call?
Every HVAC service can provide the basics, but you want one that's going to not only correct the problem the right way, but will do so in the most effective manner possible. Ultimately, only you can determine which service will do the best job for you. However, there are a few qualities you can look for that will help you separate the best from the also-rans.
1.     They Have Impressive Credentials
There are a number of external sources that can provide objective third-party estimates of a repair service's quality. Look for endorsements from established, reliable groups like the Better Business Bureau, as well as endorsements from the air conditioning manufacturers (indicating high levels of trust in handling and repairing their equipment). But the most reliable endorsements of all are those of satisfied customers, revealing how the company6 helped them out of a tough spot.
2.     They Offer Emergency Services
Not every problem takes place during regular office hours, and if your system goes down in the middle of the night or on a weekend, you might not be able to wait until the next morning to get the issue dealt with. The benefits of scheduling repairs now is that the weather is cooler, so you can wait in some cases, but if trouble comes calling during a late inning heat wave or next summer, you want the same reliable service working on your system at all times. A company that offers emergency services is willing to go the extra mile to ensure that your system gets fixed swiftly.
3.     They Offer Up-Front Estimates
Fly-by-night operations are usually set up to take as much money as they can up front. A reliable air conditioning business, on the other hand, wants you as a customer for the long term and that means providing reliable service every time. A quality service will provide you with an up-front estimate before the repair job begins: so you know exactly how much it will cost and how long the repairs will take. That prevents you from having to deal with any nasty surprises over the course of the repair.
At D'Spain Sales & Service, Inc., we're fully credentialed and have a coveted A+ rating from the Better Business Bureau. We offer 24-hour emergency services anytime, day or night, and all of our work is provided up front. For quality AC repairs throughout the Boerne, TX area, call on us today!